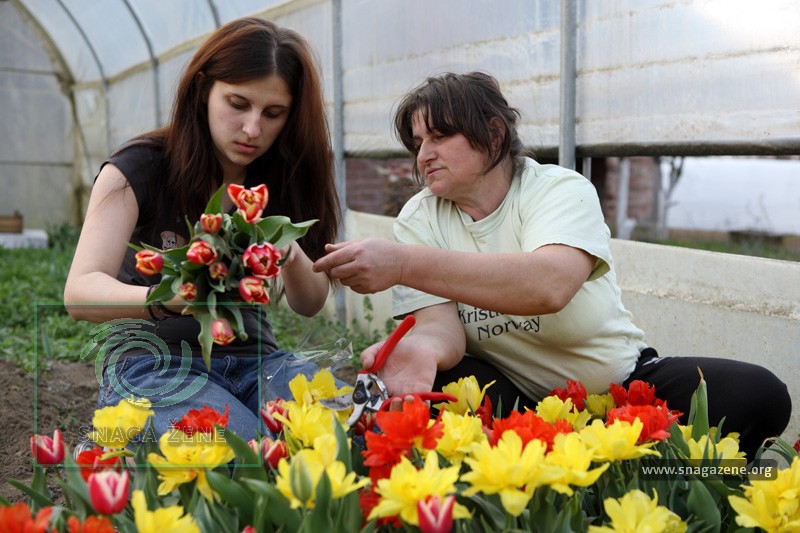 Rehabilitation garden "Diana" is designed as a form of horticultural therapy (hortitherapy) in which garden activities are used to improve the physical, mental and social components of the individual.
The garden is located on a plot of about 5000 m2 of agricultural land, allocated for a free use by the City of Tuzla, and it is in a vicinity of Snaga žene premises. There is a small wooden house with in the heart of the garden with a beautiful terrace, a greenhouse for planting various sensitive plant cultures, and by listening to the wishes of our beneficiaries, small oases of various medicinal herbs, roses and other plants have slowly sprouted.
The value of the Diana garden refers to its integrity, covering the entire continuum of interventions from psychological, medical, social and legal preventive-educational workshops to occupational therapy, psychosocial treatments and counseling, as well as counseling for parents. By applying this multidisciplinary approach to children, youth and women, all users of our services receive a quality support system focused on their needs for content that will occupy their mental, physical and voluntary potentials and thus have a positive and preventive effect on them, all with the aim of transgenerational trauma transfer and social exclusion.