PROGRAMS AND PROJECTS
Snaga žene implements its program activities in Snaga žene centre and in the field.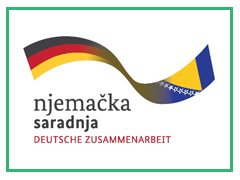 Social model for multi-ethnic, intergenerational cooperation through production and processing of medicinal plants in Tuzla.
The project is intended to improve the professionalization of the social cooperative "Zelena mreža" and its structural, economic and social empowerment as an independent organization. Activities based on occupational therapy in horticulture and agriculture, contribute to improving the quality of life of members of the cooperative. In addition, within this, the concept of a girls' garden was designed, which will contribute to the empowerment of the personality of marginalized girls and young women and contribute to their professional orientation.